Entrevista Giraldeitor [EnRed – Canal Sur 2 Andalucía]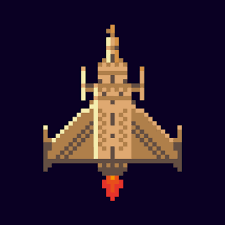 My membership in the development group Gazpacho Games led me to participate as a musician and sound designer in the Lab Games project formed by Eloy Domínguez and Juan Carlos Liébana and directed by Ale Rojas that Giraldeitor developed as a work for an exhibition at the Arts Center of Sevilla.
When I was offered to collaborate on a game with such an original plot, it was very stimulating and although I was clear that it was not for profit, I accepted without hesitation.
The design and the art of the game maintain a very retro line and so I tried to adjust the production of the sound effects to this style by using simple sound generation software by FM synthesis.
I ruled out making music in the style of the early 80's games like in Space Invaders, as they were just very basic sound effects. So I composed something more current that tried to transmit tension, in accordance with the spatial aesthetics and with a melodic line that instilled courage, if possible. At the end of the day we had to save the Earth and for that it takes courage.
The game was published in the Google Play Store and exposed in a playable way from June 8 to 16, 2016 on the big screen along with the work of numerous artists at the Seville Arts Center. The exhibition had a significant media impact.
The truth is that I always try to give my best, but this experience taught me something very important. Behind apparently modest projects, there are excellent opportunities to showcase our work. We must not let our guard down, ever.